Society for Energy & Emotions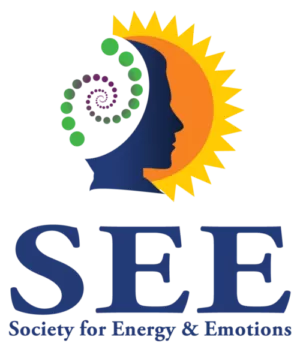 SEE is a Not-for-Profit, secular network and global forum to connect to share, reapply and scale energy & emotions knowledge/research/findings to create a stronger positive impact on society.
Vision: To increase the well-being of all people by integrating energy & emotion-based wellness into lifestyle choices by providing scientific and established insights.
Mission: (1) To connect, educate, integrate and scale work of energy & emotion wellness. (2) To achieve measurable and tangible wellness benefits for everyone by promoting awareness and understanding of energy & emotions work via scientific findings AND findings from the experience of therapists (3) To actively integrate & complement efforts of mind-body wellness using Pancha Kosha model
Contact: [email protected]
Acknowledgments: Puey Chin Chew for her work on developing the Vision and the Mission and for her generous donations towards the intent of SEE.
Cofounders: Riri G Trivedi, Dr. Gunjan Y Trivedi
Society for Energy & Emotions is an IPHM* approved training provider. Our 200 Hr Regression Therapy & Life Coaching certification and Sound Healing (Naad Yoga) certification are approved by IPHM. The 200 Hr Regression Therapy & Life Coaching certification is also approved by Earth Association of Regression Therapy and IMDHA
*International Practitioners of Holistic Medicine, UK